All Buncombe County Schools will operate on a two-hour delay for students tomorrow, January 13.

Congratulations to Ms. Leah Davidson, who was chosen by her peers as the 2022-2023 Buncombe County Schools Elementary Counselor of the Year

Congratulations to Ms. Irene Oramas Sosa, 3rd grade dual language teacher, who chosen by the staff at West Buncombe to be our 2022-2023 Teacher of the Year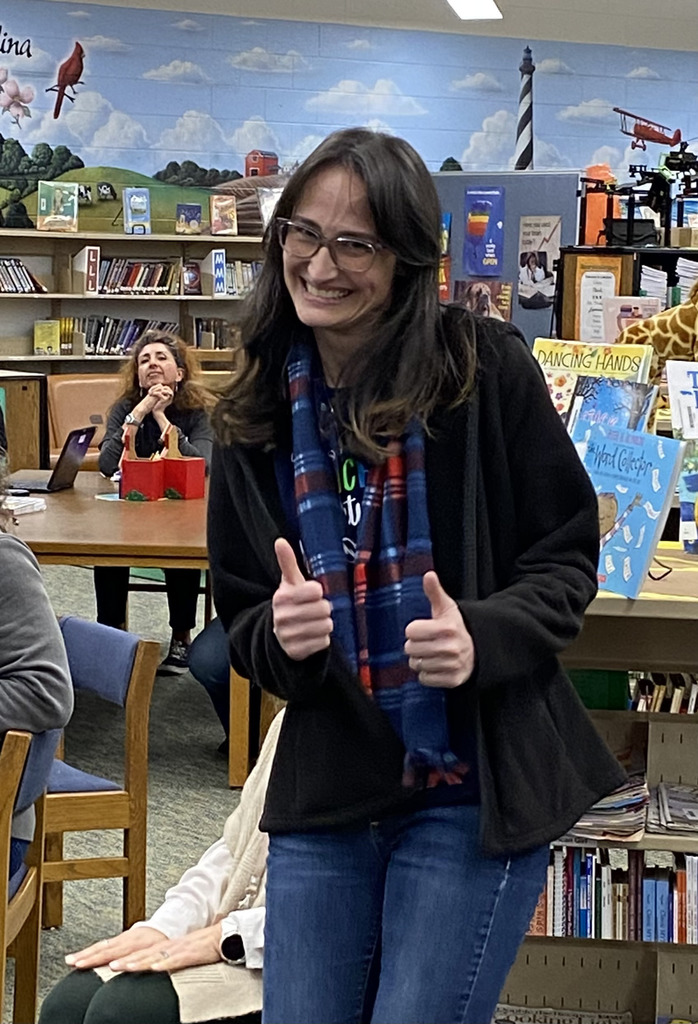 Congratulations to Mr. Jose Wilches who was selected by his peers as West Buncombe's 2022-2023 Teacher Assistant of the Year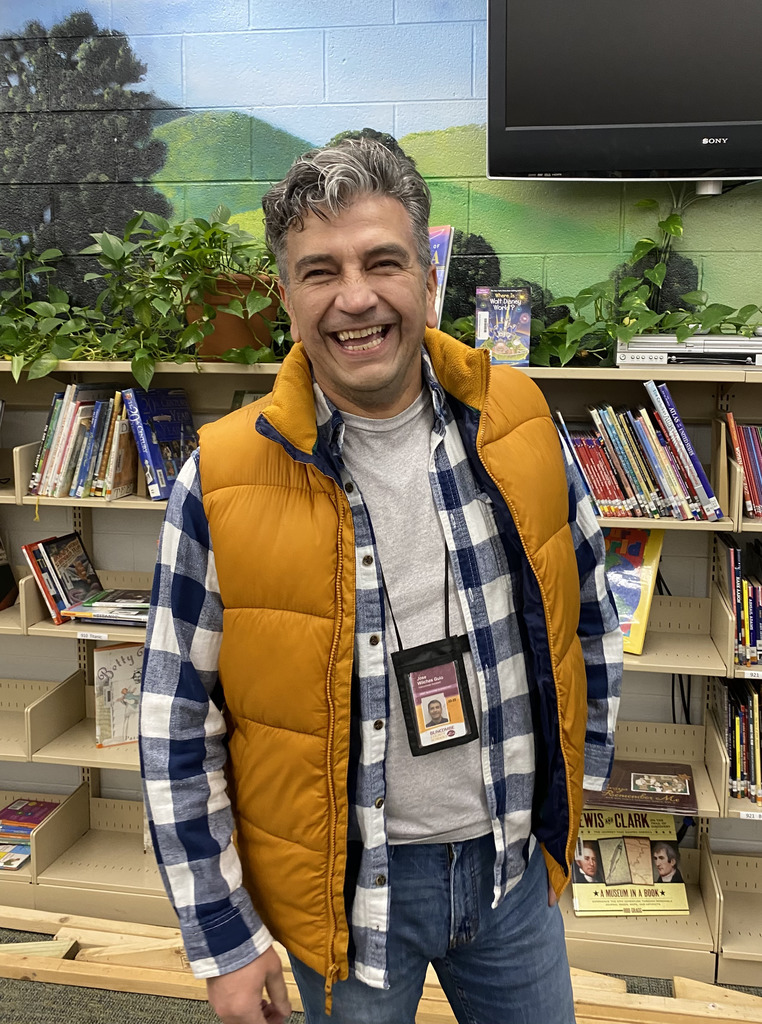 We're thankful for our students, teachers, families, and staff who make our schools shine every day! May you have a safe and restful Thanksgiving holiday. 🦃🍊🍁🍂❤️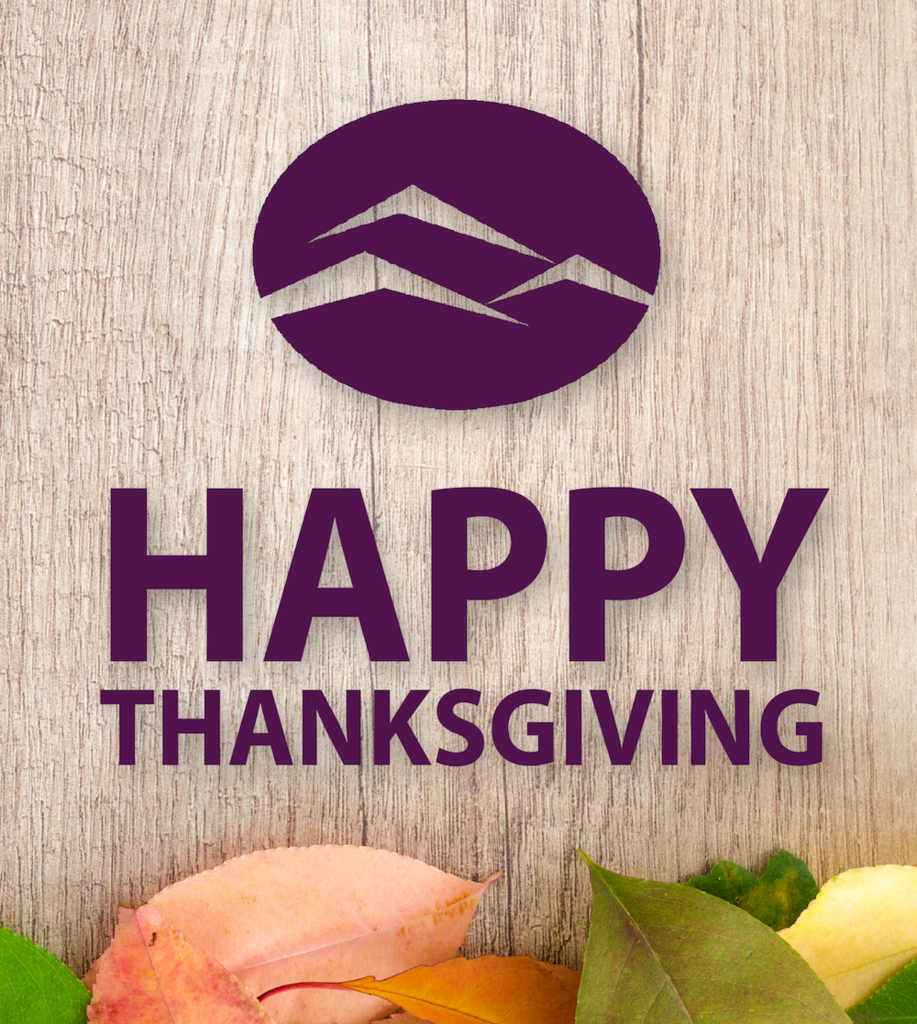 We hope you enjoy your Thanksgiving Holiday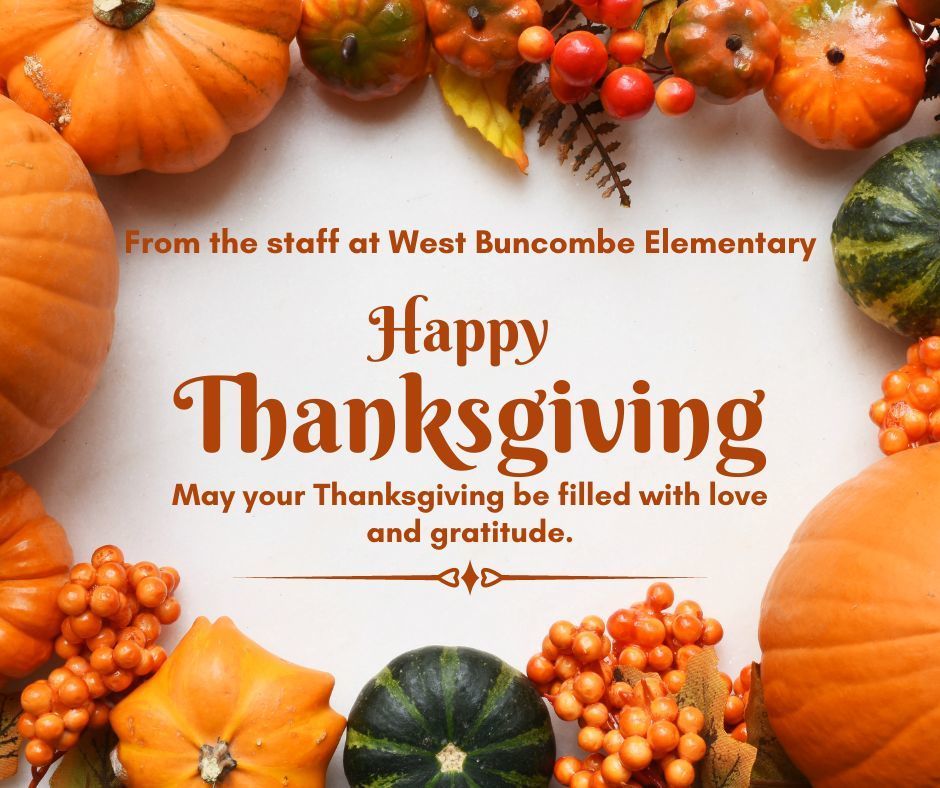 Sqaure 1 Art- Take a look!!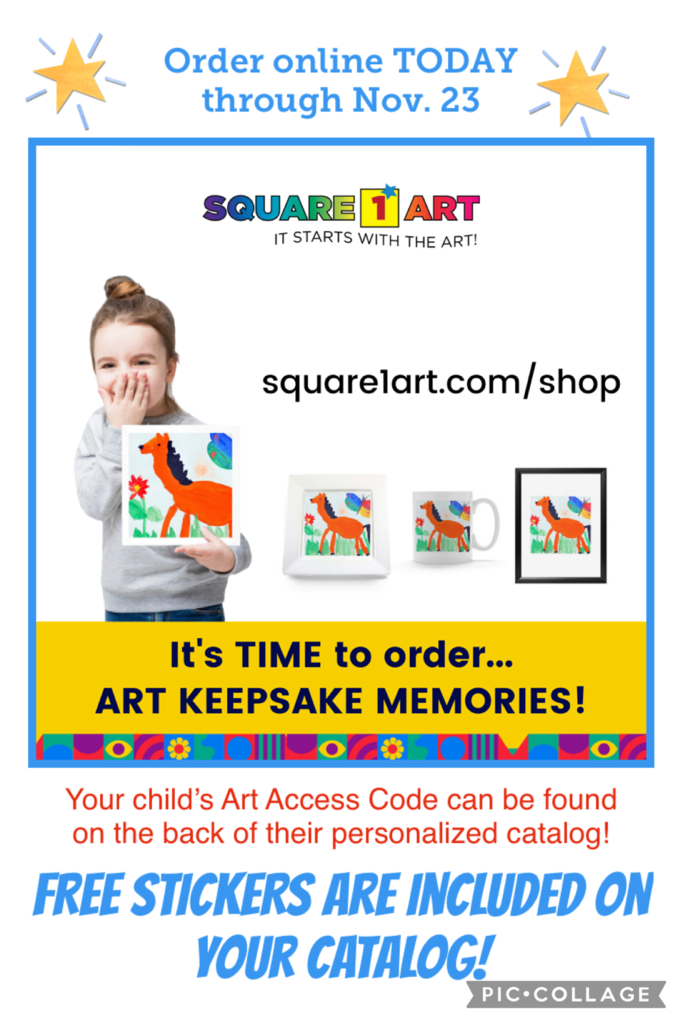 If your child is joining us next year as a brand new kindergartener please stop on by for a tour. There are several dates and times to choose from. We would love to meet you.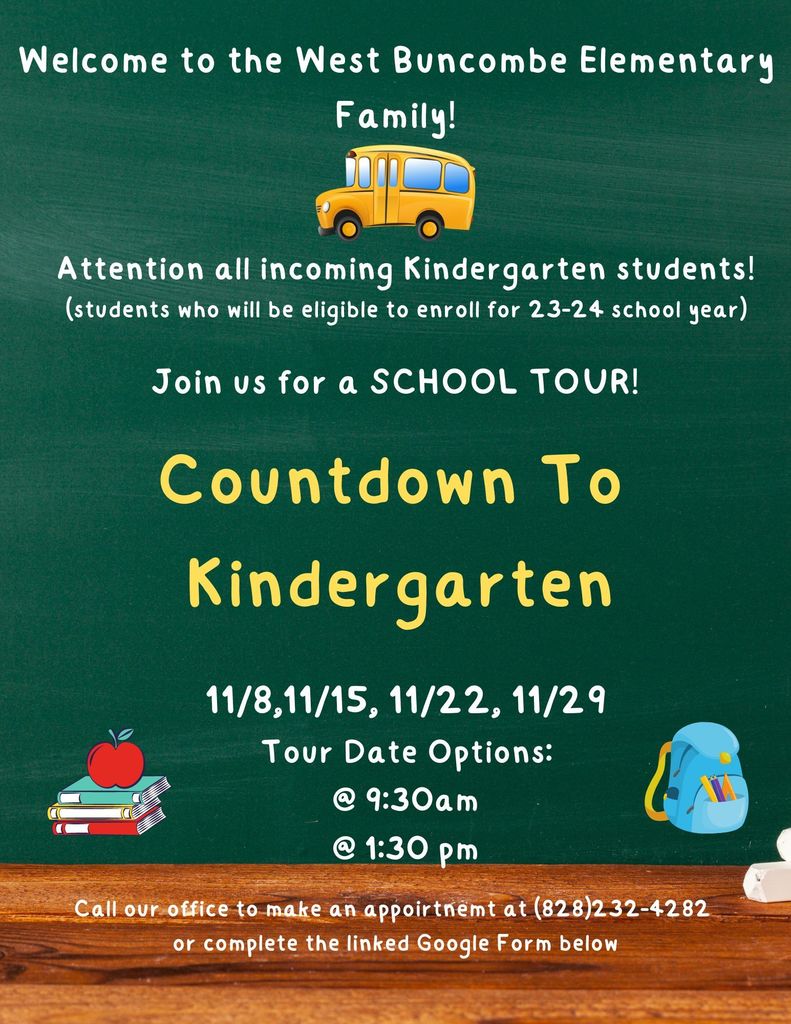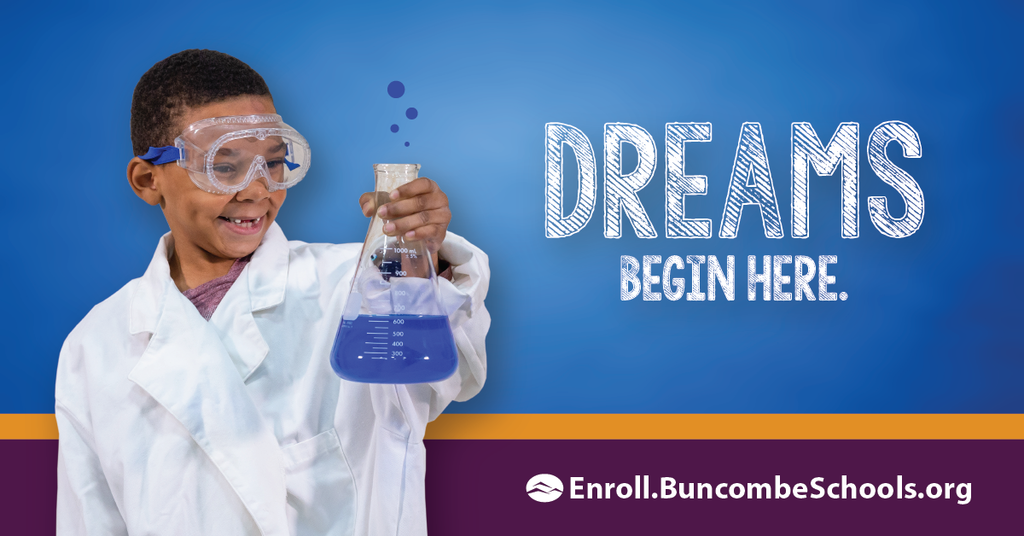 ⏰ IT'S TIME ⏰ Registration is open for our West Buncombe Elementary Fun Run kicking off on 11/07/2022. ❗️ Registration is the first step in helping West Buncombe Elementary reach our fundraising goal. Once you're registered, you have access to all of the fun sharing & donation features to help us raise funds. Don't wait! Head to MYBOOSTER.COM today. Thanks for your support!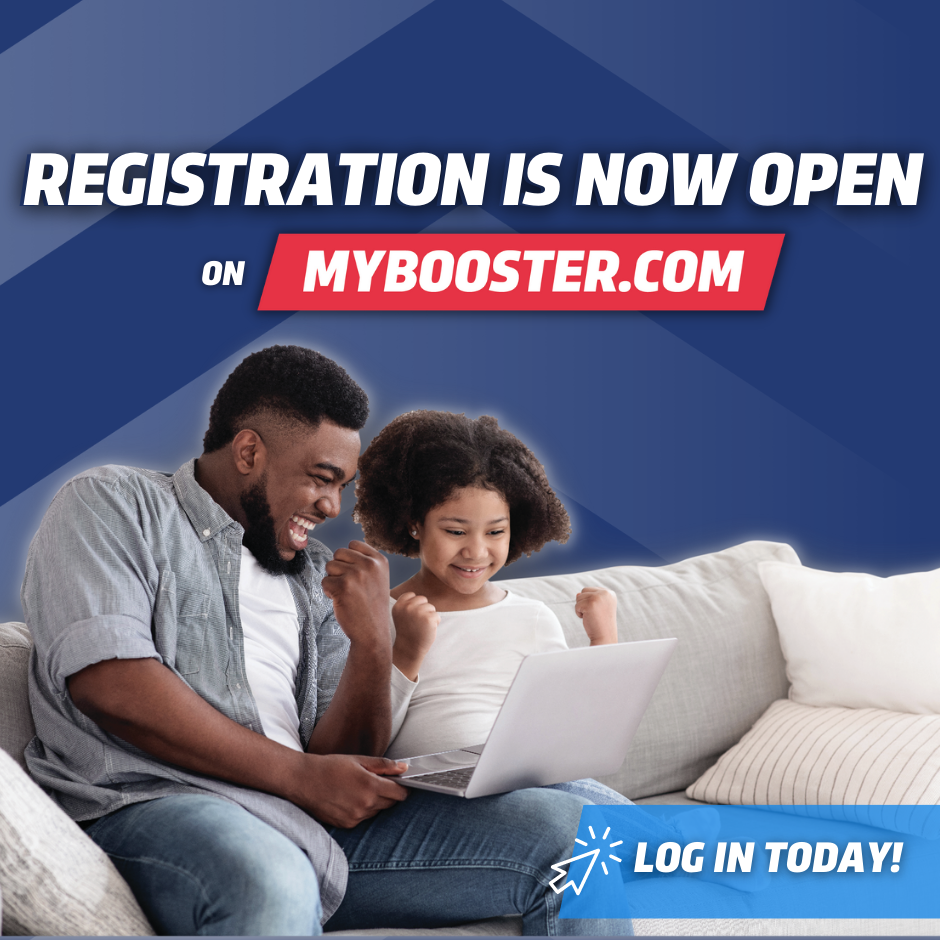 The first day of Kindergarten can be stressful for parents too. Stop on by!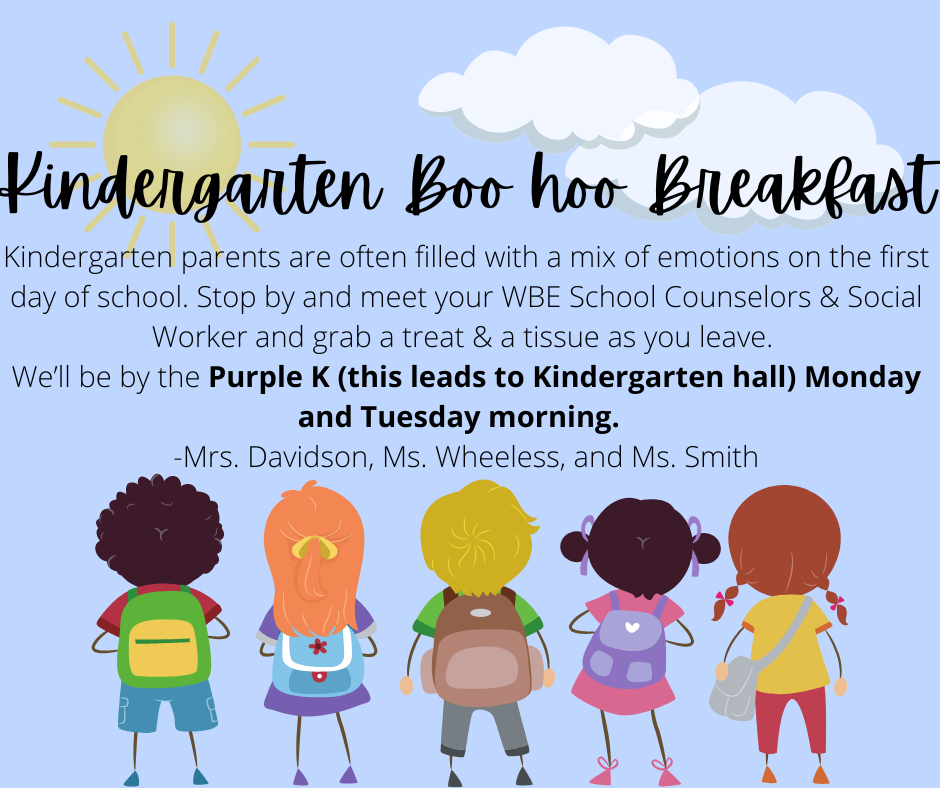 Don't Miss Meet the Teacher!!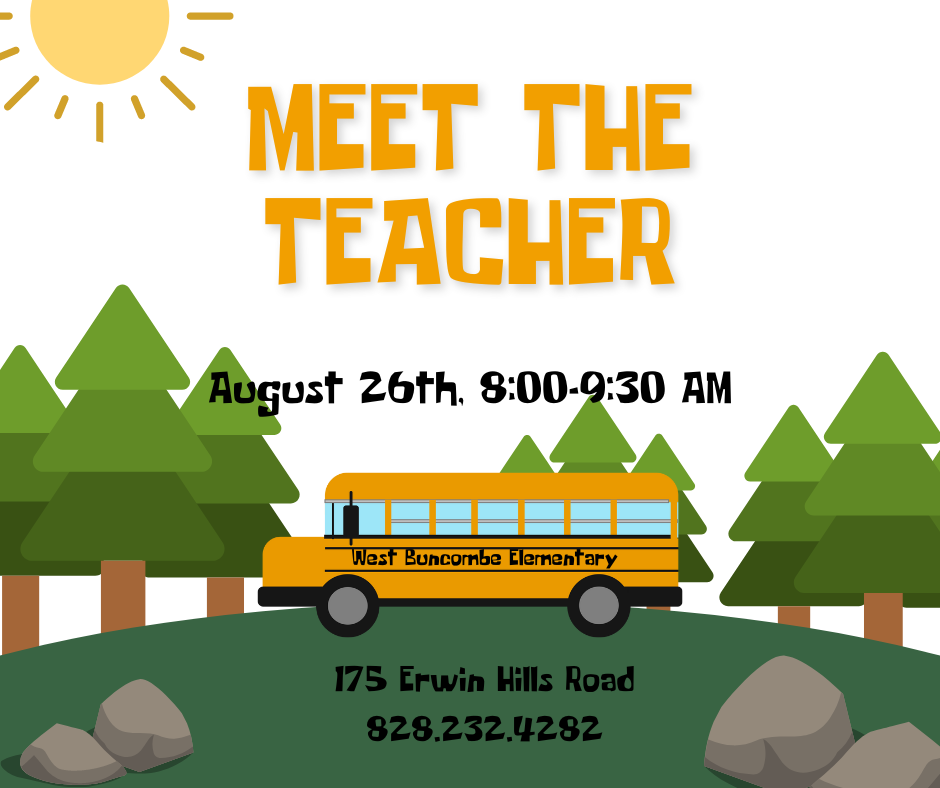 West Buncombe Parents: Don't forget that Meet the Teacher is taking place Friday, 8/26 from 8:00-9:30. The kindergarten sit down presentation begins promptly at 8:00. We can't wait to see you!!

Free/Reduced Meal Applications for the new school year are available now! You may apply online >>>
https://bit.ly/3QaVJHm
This important program ensures all of our students have access to healthy lunches during the school day without accruing large cafeteria balances. This program is confidential and registration is easy! This year, children who qualify for this program will not be responsible for any of the cost of the lunch. This year, universal free lunch is no longer available at the majority of our schools as we continue with COVID recovery. Paper applications will be given out on the first day of school. Please take a few minutes to fill out a free and reduced meal application today, even if you aren't sure if you will qualify. If you have questions or need assistance please call 828-255-5927. Please note that all schools will still serve breakfast to students at no cost next year!